Staring at a screen of black boxes can be exhausting. Since I don't require my students turn on their cameras, I rely on collaborative Google Docs to mimic some of the in-class connection. I still find that students are extra reluctant to answer questions "live" on Zoom (confirmed by a student panel I listened to today that noted the heightened sense of fear when asked to unmute to offer thoughts or responses). One slightly fun way to address this is the Wheel of Names!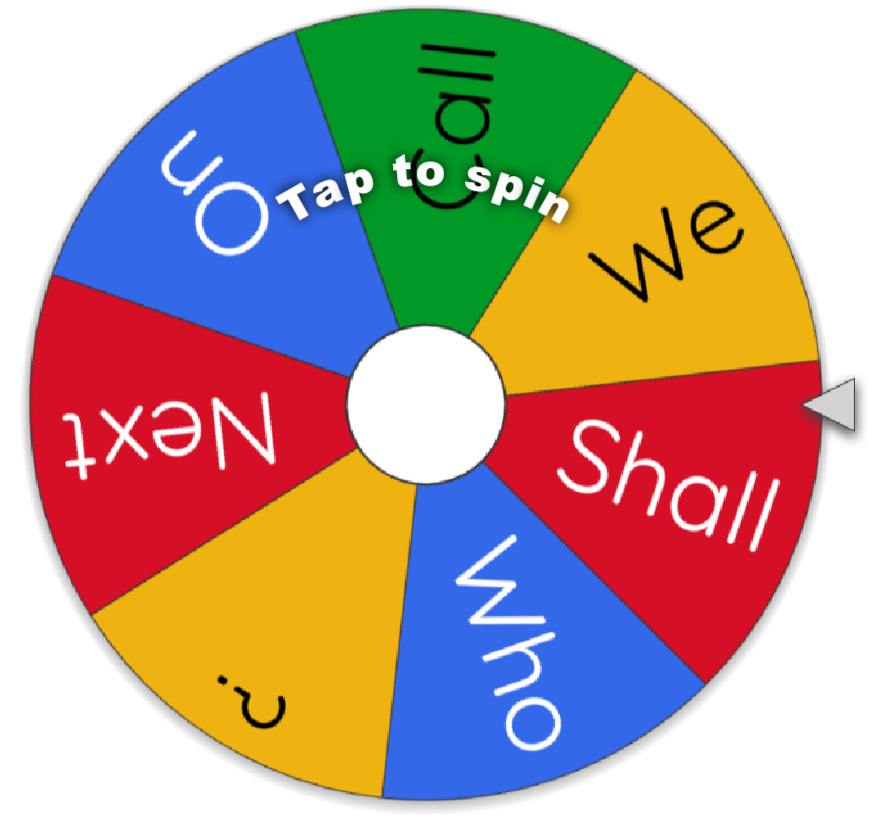 It's very simple to use - just paste in a list of names, click on the wheel, and it spins (complete with fun spinning sounds). A name pops up, with confetti and cheers.
And, even better, you can choose to remove that student from the wheel, so they won't be randomly selected again. If you have particularly large classes, at the end of class you could just highlight all the names still in the box: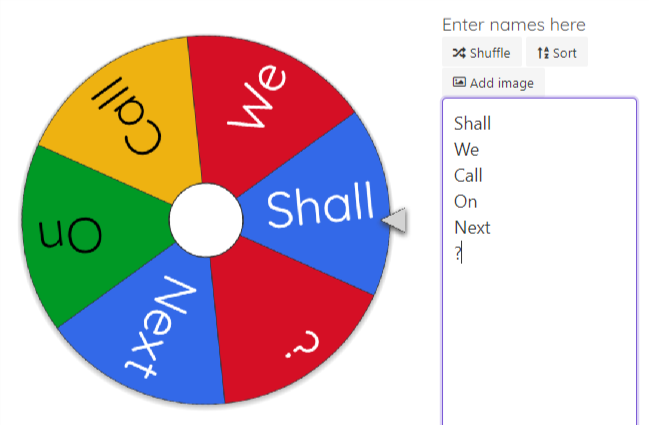 And save the list to start your next class session with this subset of your students.
Or, if you wanted to include some students more than once - perhaps they need extra incentives to participate - you can include someone as many times as you need: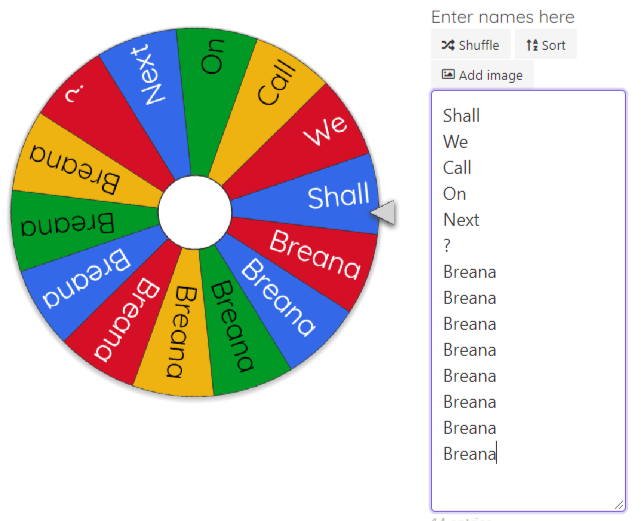 You can also save your list, customize the colors, sounds, length of time the wheel spins - lots of options.
Happy spinning!