Tip: Tame the Email Monster
Strategies for helping students find answers to their questions more quickly, without being "on call" 10 hours a day.
In one study of faculty workload from 2014, participants reported an average workweek of 61 hours, spread over the full 7 days of the week, with 13% of that time spent on email. That's 8 hours a week on email - and I would guess that if we did this study today, that number would be even higher.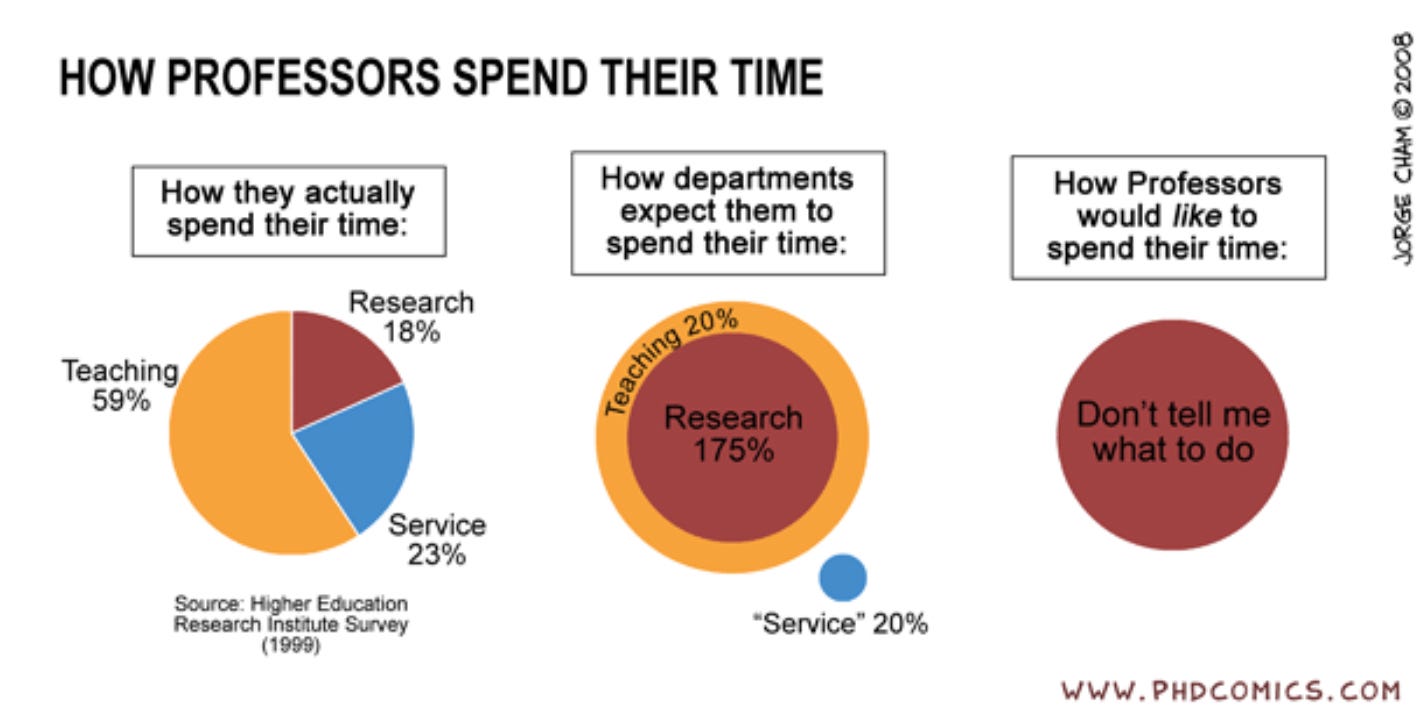 The time I spend on email - specifically on answering students questions via email - has seemed to increase over the past several years. I've watched the trend with some concern for a while now, without having in place any specific strategies to deal with it other than spend more time responding to emails. That changed in March, when I saw the volume of email start to increase at an accelerated pace. Earlier this summer I shared some options for productivity tools, including ways to help manage email in general. Today I wanted to elaborate a bit on a strategy I implemented this summer to guide the flow of questions from students.
Rather than focusing on what I can do once I get emails, I have shifted my strategies to offer students other options besides emailing me to get answers. I outline an order of operations for getting questions answered most quickly:
Check the announcements - This is the obvious response, but it's more than just directing students to read more closely or read again the materials I've provided. I have a schedule for announcements that follows the class schedule, and is consistent each week. This helps set expectations for when students can expect a orientation post about upcoming work, when the "class session wrap-up" will be posted, and when the "assignment feedback" post happens. I also incorporate video into these announcements, so students can read or listen to the updates. Teaching entirely online, or even on-campus hybrid classes, posted announcements take the place of that quick "housekeeping" time at the beginning or end of in-person classes.

Use the "General Q&A" discussion forum - I model how to use this forum by posting all general questions I get via email here, and encourage students to respond to each other. It's a place where classmates are encouraged to jump in, with the express purpose of helping each other without waiting for me to help. many questions are procedural - "When is X due?" and "Where do I find…?" - and these are perfect questions for other students to help answer. I know a lot of you have had success using other sites - Slack has become very popular; GroupMe or WhatsApp groups are two other options - where students can form a community that helps each other. I'm using my LMS to host the discussion, because I didn't want to overwhelm students with a new tech tool to learn in an already challenging semester.

Schedule a Zoom/phone chat - I invite students with questions that are still unanswered to schedule a 15 minute "check-in" meeting. I do this primarily because if the question isn't answered yet, it's likely not one that can be easily answered over email, so I want to encourage the students to have a real conversation with me rather than them getting frustrated with back-and-forth emails.

Email me - I set aside blocks of time in my calendar for emails, in addition to using a system of filters/flags etc. to help organize my inbox. I check email first thing in the morning and during my lunch "break," and outside of these time I try to stay out of my email box and focused on other tasks. I do explicitly tell students that they should not expect a response on the same day they send their email, but that I will get back to them by the end of the next day - except on weekends. To help keep weekends free of urgent questions, I set my class due dates for noon on Fridays and noon on Tuesdays - no Sunday at midnight deadlines.
For a long time, managing email was my Achilles heel. With this clear order of operations, it seems to be going more smoothly. In the end, I decided that I needed to be much more purposeful about setting aside dedicated writing and course preparation blocks where I just close my email program. Since so many students email with the same question, my hope is that by giving them lots of non-email options, it gets them help faster and decreases everyone's frustration! 
For more reading…

Upcoming (virtual!) events: