Discover more from Tips for Teaching Professors
Resources, teaching tips, best practices and professional development opportunities for faculty.
Over 2,000 subscribers
Tip: Teaching Languages Remotely
Teaching languages remotely, especially introductory world language classes, poses unique challenges in building community, adapting materials, and online assessment of written and oral proficiency.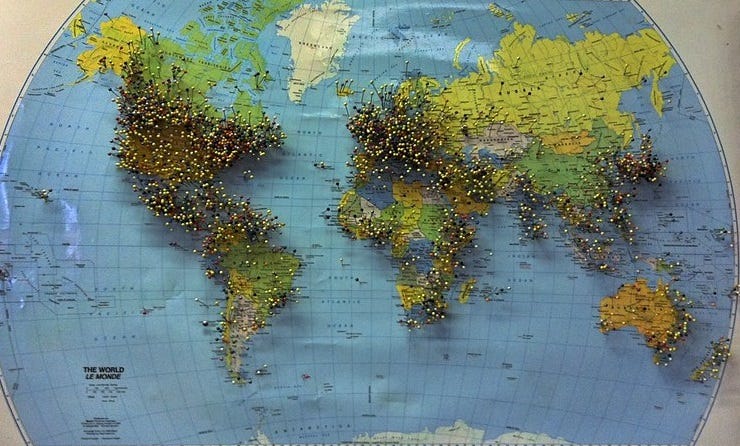 Teaching languages remotely, especially introductory world language classes, poses unique challenges. How do you get student interaction when no one is in the same room? How do you provide instructor-student feedback effectively? How long can you expect students to be "on" and actively participating during a live remote class (keeping in mind that Zoom fatigue is a real concern)? What if you have some students in the classroom and some participating remotely? How can world languages be assessed online?
In the hopes of providing a few targeted resources that language teachers might find helpful, I've collected a few videos and links, with notes, below. At the end is a list of additional resources, if you're interested in exploring a little more broadly some of the collections of videos and articles I found.
Translating classroom practice to remote delivery
While there's a wealth of resources around pivoting classes online, the three videos embedded below are especially helpful in their focus on world languages at the college level. The Association for the Teaching of Foreign Languages (ACTFL) has a long list of webinars with strategies and techniques, and I thought the following two - one on inclusive practices and one on online assessment - might be particularly useful:
The third video is from the International Association for Language Learning Technology (IALLT) with presenters Angelika Kraemer (Cornell University), Georges Detiveaux (University of Houston-Downtown) and Trish Nolde (Georgia State University). Their conversation focuses on technical questions (including considering students with limited internet access), student engagement and community-building, how to focus on oral proficiency, differentiation (meeting learners where they are), and assessment.
Materials Adaptation
National Foreign Language Resource Center (NFLRC) at the University of Hawai'i has collected a group of webinars on Selecting and Adapting Materials for Online Language Learning and Teaching.
Language-specific resources
Here is a collection of language-specific teaching resources addressing a variety of world languages: Arabic, Cherokee, Chinese, French, Greek (ancient & modern), German, Hindi, Italian, Japanese, Latin, Portuguese, Russian, Spanish, Turkish, & Urdu).
EdTech - technology solutions
If you're looking for apps or online programs, Edutopia has a list of 6 Top Tech Tools for World Language Classes with information about apps specifically for language teaching, or how to use more general educational apps in a language teaching context. If you're more interested in assessment in online language courses, this site overviews a variety of apps for creating games/quizzes and interactive listening activities and presentations.
Other collections of world language-focused resources:
For more general language-focused materials:
I would love to hear about other resources you would recommend for language teaching - feel free to share in the comments!